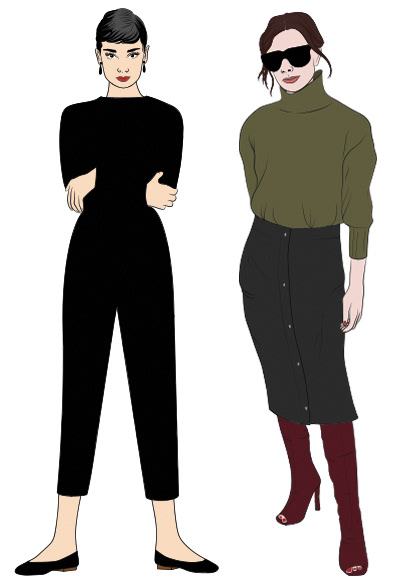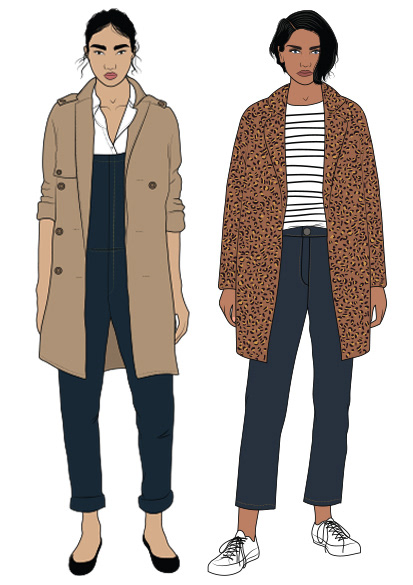 65+ book illustrations for fashion stylist, Kat Farmer. Get changed: Finding the new you through fashion.
Available at Amazon UK, WHSmith, Waterstones, Booktopia Australia, Mighty Ape NZ and Book Depository
Get Changed is for the countless women out there who are wondering whether they know who they are anymore. Loss of identity is an experience all too familiar to Instagram style guru and professional stylist Kat Farmer. In her own life, she found that fashion helped her regenerate herself and rediscover her confidence.
In Get Changed, Kat's authentic, down-to-earth voice, trademark humour, and insights into some of her personal anxieties make you feel like she's right there in the room with you. The book delivers the personal stylist experience to readers, a step-by-step practical guide to building the ultimate new wardrobe. Borrowing from the structure of a recipe book, the prep, the ingredients and the method, Kat breaks down the process with easy-to-remember tips and tricks; the reader will come away inspired and confident that they can build a wardrobe of clothes they love. Most importantly, Kat will show that finding your confidence again and discovering the new you can be as simple as getting changed.
The book covers all the basics - sorting out and assessing your current wardrobe, working out what works for your body type and your lifestyle, how to shop successfully, key wardrobe pieces (crucially that will work together) all tackled with Kat's helpful, warm and funny approach.
Book Cover Design
Design: Octopus Publishing Group 2022
Artwork: Hanna Buck 2022
Illustrator: Claire Huntley